Clinical Trials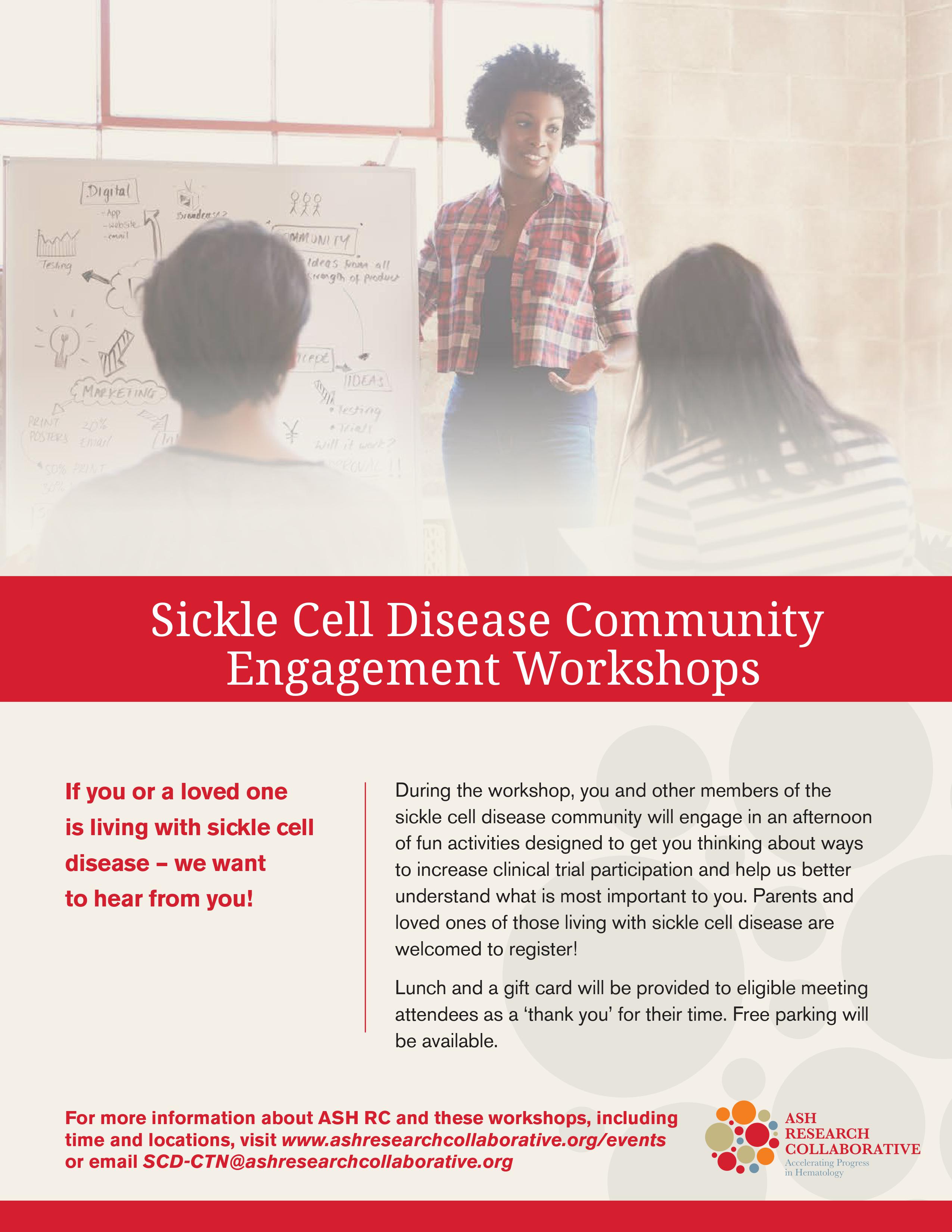 The ASH Research Collaborative (ASH RC) with CISCRP, the organization's community engagement partner, will conduct the ASH RC Sickle Cell Disease Clinical Trials Network (CTN) Community Engagement Workshop in Atlanta, GA on May 18, 2019. The following will be provided for all Sickle Cell Disease participants:
- Assistance with travel arrangements (We do not want transportation to be a barrier!)
- A $50.00 gift card
- Lunch and snacks
- Paid parking
- Opportunities to participate in raffles to win prizes
To sign up, visit https://www.ashresearchcollaborative.org/. For more information, please contact Ms. Shauna H. Whisenton, Manager of SCD Community Engagement, at (202) 552-4928, or the Sickle Cell Foundation of Greater Montgomery, Inc. at 1 (888) 767-4255.